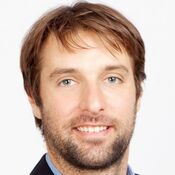 Lagan Blue Sebert (born March 18, 1981) is the older brother of Kesha Sebert and Louis Sebert, and the son of Rosemary Sebert. Rosemary often her children to recording studios. He filmed Ke$ha: My Crazy Beautiful Life and co-produced the series alongside Steven Greenstreet. He is married to Sandra Sebert and they have two children together, Rio and Luna Sebert.
Work with Kesha
Edit
Sebert has worked with Kesha on the following song(s):
Songs currently unreleased:
References
Edit
Ad blocker interference detected!
Wikia is a free-to-use site that makes money from advertising. We have a modified experience for viewers using ad blockers

Wikia is not accessible if you've made further modifications. Remove the custom ad blocker rule(s) and the page will load as expected.