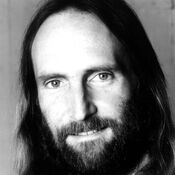 Hugh Moffatt (born November 3, 1948) is an American country singer and songwriter. In the 1970s and 1980s several artists made hits out of his songs. He has also released critically acclaimed albums of his own. He was married to Pebe Sebert in 1977 and in 1981 they had a son, Lagan.
Ad blocker interference detected!
Wikia is a free-to-use site that makes money from advertising. We have a modified experience for viewers using ad blockers

Wikia is not accessible if you've made further modifications. Remove the custom ad blocker rule(s) and the page will load as expected.